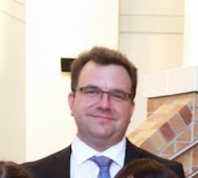 Nicholas Stefan
BMus, BEd, AMusA
Conductor – GCYO2
Nicholas Stefan is a string music educator who has been working on the Gold Coast
since 2006. He is currently employed as the Co-ordinator of String Studies at The
Southport School, a position he has held since 2017. Nicholas also maintains a large private study, teaching violin and viola performance from beginner to tertiary
entrance level.
He commenced study on the violin at the age of 5 under the guidance
of life-long friend and mentor Mr Stephen Chin. Nicholas has extensive conducting
experience, and has been on staff in a number of capacities at Gold Coast Youth
Orchestra since 2009.
As a performer, Nicholas has extensive chamber music experience. He has been the violist for the Gold Coast Chamber Music Society since 2012, and regularly performs with the Gold Coast Chamber Orchestra on the violin.
As a music educator, Nicholas seeks to share his passion and enthusiasm for string
music. Very few things in life are as enriching as making music, and he sees it as true gift to be able to share this with his students.
Outside of his musical endeavours, Nicholas enjoys spending time with his ever-supportive wife Zoe, and his children Anton and Imogen.